by Paula-Jo Husack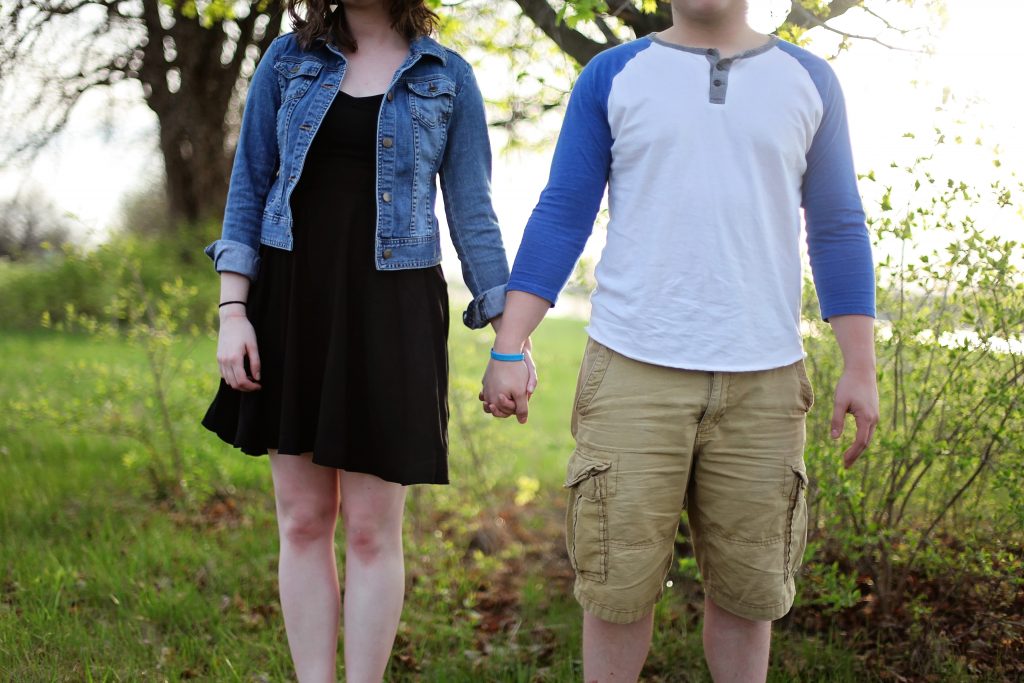 It's a complicated, messy problem — but there is a solution.
Famous women in history have set nations on fire with their passion and body-positivity. When we watch the cinematic recreations, we're allured at how easy and simple this one-plus-one of sexual desire and body image seems to be.
Note a few of our historical sensual, sexual sisters:
Marie Antoinette started at age 14 and never stopped. She enjoyed both men and women, married or single. Her body was slightly full-figured at the time. She loved her deep blue eyes and pale blonde hair, as the French did. Her comfort and ease with her body attracted many lovers.
Cleopatra had many orgasms and children with the most powerful men of the Roman Empire. Her body was roundly curvaceous. Her nose was acceptably prominent. She was powerful, politically and sensually.
Soong Ching Ling, known as China's mother, was known for her beauty, fashion, and intelligence. She loved her body, minus obsession. She went to college in the US and developed an uncommon perspective and sensual style for a Chinese woman in the early 20th Century.
It's true that when we have more sex, we want more sex. Testosterone is the magical hormone that increases with our positive sexual experiences. We're in the lush sex driver's seat, with all engines on.
Low sexual desire can mean low testosterone. What governs our low sexual desire then? Most likely it's one or some of these:
1) Self-esteem/body esteem
2) Personal, familial, and cultural attitudes
3) Hormonal imbalances
4) Sleep problems
5) Life stress
6) Mood disorders, such as anxiety or depression
7) Social and sexual functioning
8) History of physical or sexual abuse
9) Previous negative sexual or body-related experiences
Here's the lowdown: Singularly or in concert, these factors can keep sexual desire way low for way long. The first, self-esteem/body esteem, is the most pervasive with the potential for the longest "shelf life", unless, of course, you proactive reach out for help with an experienced therapist to change course.
With so much to trip up our sexual desire, will we ever jump naked on our new sheets again?
Here are some women's stories from today's world, which have not yet made history. Yet, we are learning from them. Unlike our historical sisters' lives, these are memorable for their struggles.
It's through them that we clearly see the connection between body image and low sexual desire. Our hearts go out to these sisters and the millions they represent:
1. The New Mom
It's after midnight. There's the sound of the mommy rocker; the streak of hall light coming through the master bedroom doorway. It's just enough to see a bit. Back and forth, back and forth it creaks in the stillness. This is her new role: mommy. No sleep, no balanced meals, no body she'll ever feel sexy in, or so it seems. Yet, her partner, who is feeling disconnected as a couple, is craving a sexual experience together."
The American Academy of Family Physicians' Annals of Family Medicine researched the postpartum health of 817 employed mothers, who returned to work 5 weeks after childbirth.
Their common postpartum symptoms: fatigue, breast discomfort, decreased sexual desire, worsening of their daily physical function. These women need more rest; not more guilt about abstaining from sex.
2. The Gym Goer & Dieter
It's noon in the Financial District. There's the strong scent of sweat and the clank of heavyweights hitting the floor of the gym. Walk past this and you'll get to the row of elliptical machines, where kinky and straight ponytails swing-and-sway in unison.
One woman is devouring a protein-bar simultaneously. She's down 8 pounds of a 30-pound goal in order to be back into the clothes that made her feel sexy. There was a waist then. There were orgasms then.
Another woman, there since nine this morning, won't eat a bite all day until she finishes her workout. That's 3pm. The menu? Lettuce and water. At size 2, she sees a fat slob in the mirror and avoids sex and intimacy. She craves the perfect body. When that happens, perfect sex, perfect intimacy, and perfect orgasms will come naturally.
3. The Post-Menopausal
It's the last office visit at the gynecologist's office. This post-menopausal empty-nester patient should be freely enjoying sexual intercourse. Instead, sex is painful, due to vaginal atrophy. She fears her life partner will give up and go elsewhere for sex. Here's the final card. There's a laser treatment, which thickens the thinning vaginal tissues. Will this "magic laser wand" do the trick?
Other menopausal changes are alarming. She can't keep her hands moist enough; her shedding hair fills the hair-catcher in her shower and her lined face is a discouraging life roadmap. Her body esteem — no, her whole aging being — has no place in a world that devalues her value.
According to original research by The Journal of Sexual Medicine, vulvar and vaginal atrophy (VVA) is a medical condition warranting treatment; and affects up to two-thirds of post-menopausal sisterhood. Yet, 81 percent of the 1000+ studied were not aware.
All these women are maneuvering through their life chapters, with low body esteem. They all share low sexual desire and a negative, distorted, or detached body image. It's motherhood. It's perfectionism. It's endless workouts. It's menopausal madness.
No one begins with these life transitions or situations. Instead, go back. We can go back to our young girl experiences growing up. Go forward to the young girls' today. We can positively influence their experiences. What messages are instilled from family, school, and the surrounding cultural influences about our gender and our bodies? These mold our self-worth and body esteem early on; then ultimately, our sexual expression as adult women.
Add sexual encounters, ranging from unfulfilling to empty to traumatizing. Watch the effects on our daily moods. Are we depressed, anxious, tense, negative, lethargic? If so, our sexual desire will self-cancel.
Note the endless ping-ponging glances in the mirror or our hideouts from the mirror. These are triggered by low body esteem or distorted body image, followed by the matrix of moods, thoughts, and actions that multiply. They dominate over the desire-kindling qualities of inner contentment, playfulness, kindness, tranquility, trust, and relaxation.
The power of body concept — whether positive or negative — is stronger than biology alone.
The University of Texas, Austin health researchers declares that 40 percent of women across all ages will have low body-image esteem. Along with low body-image esteem comes low sexual desire.
Want some ways to improve body image and increase self/body esteem? Check these:
1) Gain awareness that many of the media images are unrealistic.
2) Be affirming to yourself (even if not at first) and others, who are motivated to accept realistic body types, instead of the media types.
3) Value people with strong character, integrity, and compassion, rather than body shape and size.
4) If food, body, and/or exercise is a struggle, check out mindful eating programs through universities, hospitals, and eating disorder resource centers and non-profits.
5) Take slow and warm baths, listen to relaxing music, and enjoy sensual fragrances.
6) Work with us therapists and other health professionals, who have additional training in women's' issues, especially body image issues, and life leadership.
7) Reach out to even one friend, whom you can trust.
Remember, you are not alone. Healing is possible! With motivation, collaborative effort, and time, you can change your own history by building body esteem and its fraternal twin, self-esteem. You'll learn about your sexual desire in ways you can relax and feel esteemed by. All will equate to added empowerment in your life leadership.
Paula-Jo Husack LMFT, CGP is a Licensed Marriage & Family Therapist, Life & Performance Enhancement Coach, EMDR-certified Trauma Therapist and Founder of LeadLifeNow workshops. For 20+ years, she's guided diverse individuals, couples, and families in healing and empowerment in the San Francisco Bay Area and virtually all over the world. Contact her at Lead Life Now or e-mail her at pj@leadlifenow.com.