EMDR for Artists, Musicians & Athletes
EMDR Peak Performance
Eye Movement Desensitization and Reprocessing (EMDR) therapy is an integrative psychotherapy approach that has been extensively researched and proven effective for the treatment of trauma. EMDR is a set of standardized protocols that incorporates elements from many different treatment approaches. To date, EMDR therapy has helped millions of people of all ages relieve many types of psychological stress.
Layoffs and competitive pressures can have traumatic-like effects. Likewise, there's the adverse impact that 'stage fright' and audition anxiety can have on actors, dancers, and musicians. There's the emotionally bruising experience for an athlete who loses a crucial competition. Reasoning that a trauma method such as EMDR could be applied to procrastination, fear of failure, and the reprocessing of actual setbacks, the EMDR Peak Performance protocol was created (Lendl & Foster, 1997).
Today, this application of EMDR is well-established. It was originally designed to assist high functioning clients in performing and creative arts, and sports.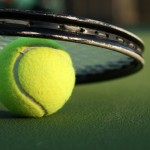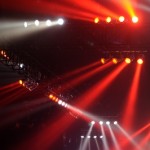 Writers, Comedians, Musicians, Actors, Conductors, Dancers, Singers: These are representative of the arts served by performance coaching. Tennis, Golf, Basketball, Gymnastics, Skating are some of the sports. Professional and personal stressors block style and output. In turn, they block opportunity. We'll assess your individual situation or that of your performance team. We'll go beyond the Anderson method, encompassing body, mind, emotion. The end strategies will result from addressing the whole-person picture. We'll go on site, when indicated. The decision-making process will result in malleable tactics suited to your needs; and redesigned as necessary. Many performance clients cross-specialty decide to add EMDR to our optimization plan.