Couples Coaching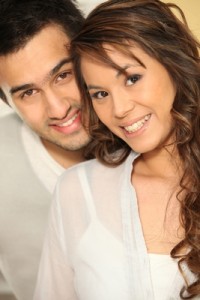 When's the right time for Couples counseling and coaching? If you're reading this, it's now; and possibly yesterday. National statistics show fewer than 2% of couples jump in early to change their distancing patterns. You may think you can "fix it" yourself. But how without training or tools?
We're mandated to take classes in driving; but not in "driving" our love relationships. Why? According to famed expert, John Gottman, good marriages don't necessarily have less conflicts. It's how they're handled. After reading this. I hope you'll see how natural and practical it is to need a guide and trainer for your next steps.
Here are some "ice-pick" situations, which diminish relationship satisfaction over time. Which one is yours? .
You feel disconnected; distant, unheard. Emotional and intimacy needs are unmet
Quality time and enjoyment together is gone
Fights are frequent.
Repetitive cycle of Criticize—Fight—Withdraw—Make Up
The Make Up stage is harder to reach. Resentments are stockpiled
You're first-time parents; or amid the impact of a second child
A blended family: Children from now and then, with confluence of ex's
The joy of finally being with your Life Partner is being under towed by a complicated relational matrix
Sexual desire is gone or daily life camaraderie is
Considering a break-up or divorce
It's a "Couples Quake"; shakes one or both persons to seek help.
"Couples Quakes" are the big numbers on the Richter scale: Affairs, addictions, financial or health shock, family death, coming out, child crisis or special needs, legal matters, unforeseen disasters. Couples counseling and coaching can take you through a process of skills-building, self-growing, decision-making. It can help you reconstruct, "renovate", heal, grow, get or maintain a plan, tune-up, tune in. Our work together will save your relationship or marriage, if that's what you want. It will help you make important decisions when you know the relationship is finished When these are discussed openly with guidance, they can help you both move forward. It's a useful reference for couples counseling.
PRE-MARITAL COUNSELING FOR ALL: This is training and prevention at its best. Be prepared to look clearly and truthfully at your assets and challenges. Learn how to combine your styles toward a positive outcome. Get communication skills to really hear your partner. Predict difficult scenarios and get tools to use individually and together. Is it time for us to get started?