Paula-Jo (PJ) Husack MA LMFT CGP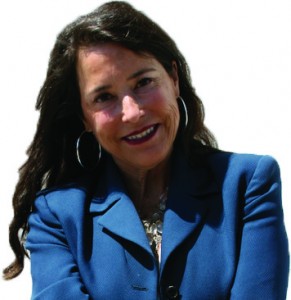 Paula-Jo (PJ) is a licensed Marriage & Family Therapist. She is also a certified EMDR Therapist; and one of an international network of providers, trained to use EMDR for performance enhancement. She sees individuals, couples, families, organizational working (and performing) groups. Her practice is a resource library for the range of life's situations.
Self Esteem: Get It, Build It, Keep It, which she founded 15+ years ago, segued into the 21st Century with Lead Life Now leadership groups and workshops. Same emphasis on feelings plus strategies. Same unique, creative models that members and returning members look forward to.
Whole-life empowerment and progress is beyond a professional philosophy for Paula-Jo; it's her life philosophy.
PJ holds degrees in Media Communications (Antioch College) and Counseling Psychology (University of San Francisco). Her workshops with Men at the San Francisco County Jails earned her special recognition from the Mayor's Office, City & County of San Francisco. Her self-empowerment educational models, strategies & tactics have been sought by men and women in diverse backgrounds and situations: Business, home-life, performing arts, medicine, biotech, life transitions, public presenting, cultural crossovers are some. From the boardroom, to the playing field, to the concert stage, her consulting work covers the range. She is certified in EMDR; includes it for performance optimization. She is also certified in mediation.
She has presented her work on healthcare worker stress in Europe through University of California (UCSF).
About My Practice
A Resource Library for Real Life—-That's my practice!
You come in as personal and professional issues arise.  You come in to build on your existing assets; whether or not you know them.  I believe they exist. We identify, strengthen and add to them.
You can come in for counseling on deeper issues or for coaching to meet today's goals.  Your choice.
You maybe interested in:
Rebuild relationships
Grieve losses
Enhance performance
Diminish problem behaviors
Anxiety
Depression
Panic attacks
Life is rocky
Unresolved from yesterday is reigniting today
Rebuild your identity or break free from someone else s
Help with your children, your parents, your love relationship
Help yourself
Maybe you're unsure why you're here, you're just not happy or, you're clear you are happy,  you just need "tuning up" to ensure it.
Get the picture?
For endless reasons, here is your resource library, as you build your whole life  and lead it.  I bring ongoing expertise, dedication, compassion and an interactive approach to help reach your goals.
Thank you for taking the time to learn what's here.
I look forward to learning about You next and how we might work together to help you Lead Life Now.…….